Blog
NextHome – Change and Transition at Fredricksen Real Estate
posted Jeff Zarling on 13 February 2017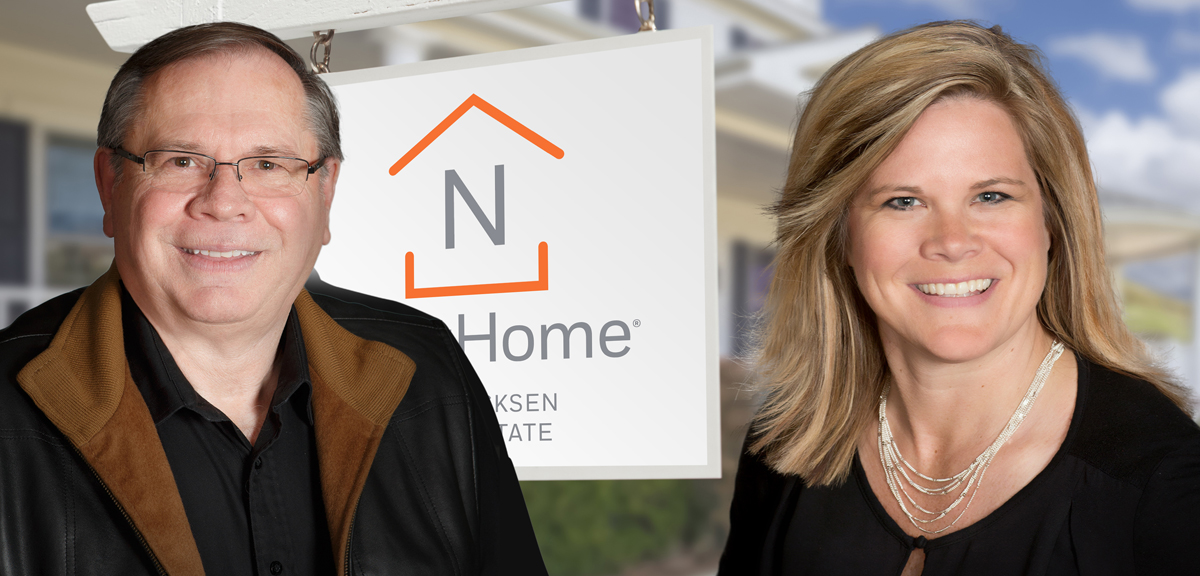 You have likely noticed the new real estate signs for NextHome – Fredricksen Real Estate. They're a visible display of the change taking place in a business that has been in Williston for nearly forty years.
Fredricksen Real Estate has signed on with NextHome, a progressive real estate franchise with consumer focused branding technology and marketing. The changes are being driven by Heather Kitzman getting more involved with the business decisions as part of a succession process in the company started by her father, Craig McIvor.
Nearly Forty Years in Business
While his first love is farming and it's something he continues to do, McIvor started Dakota Realty and Appraisal in 1978. Shortly thereafter in 1980, he acquired Fredricksen Real Estate and later bought Golden City Property Management. The company continues to operate all three companies under one roof at 719 Second Street West in Williston.
For nearly forty years, the company has thrived and survived through a number of business cycles in the Williston market. As the business emerged from the Bakken Boom, Kitzman started thinking about the future of the company, but it wasn't always that way.
A Different Path
As part of a family owned business, many children are involved at some level and often find themselves pursuing the profession or being part of a succession plan. From picking up the job site in home building company, to cleaning rental properties or learning the ropes in a family restaurant, they get a lot of exposure by the time they graduate high school.
Not so for Kitzman. "Growing up I didn't think about being in the business," she relates. "Dad didn't ask about it either." So after graduation, she went to school at the University of North Dakota to pursue her education.
Discovering Special Needs
While attending college, Kitzman was exposed to a special needs group home. The experience sparked her interest and she pursued a degree in special education.
After a year-long internship for her master's degree and upon graduation, Kitzman returned to Williston and began a career teaching special needs children, You can feel her passion when she describes the work she did while teaching for nearly seven years.
Discovering Dad's Business
"At some point I started thinking about Dad's business. What's this all about?" she explains. "As I learned more about it, I started thinking about real estate as a side job, a little extra income, the ability to make my own hours."
She decided to pursue the idea and in 2006 obtained her real estate license. She found success in her part-time real estate career, but as things progressed, she determined it was not viable for her to work full-time teaching and part-time in real estate.
A Decision Point
Inevitably, she would have to decide to pursue one career or the other full-time. After much deliberation and careful consideration, "I decided to go for it," she says. "I was nervous and there was some fear but I felt I could go back to teaching if I needed to."
The first year full-time in 2007 was busy, new, and exciting. It got busier each year as the Williston market experienced historical growth brought about by the Bakken Shale oil boom.
Her career continued to blossom and in 2010, encouraged by McIvor, she obtained her broker's license, in part to cover the risk of McIvor being the only licensed broker in the firm. Additionally, she began pursuing her appraisal license and is currently an Appraiser Apprentice in pursuit of her appraisal license.
Planning Ahead
As her time passed along, she began to think about the longer-term. "I'm a future planner," states Kitzman. In 2015 she started a conversation with McIvor about the future. "What's your plan, Dad?"
He responded to her question with one of his own, "Are you interested in taking over the business?" It led to an ongoing conversation and in informal transition of management and decision-making.
While McIvor remains the ultimate decision-maker and a source of vast knowledge and experience that the team can rely on to answer questions and provide guidance, Kitzman has been more involved in the day-to-day operations of the business and a driver of change.
Next Thing - NextHome
The most visible of those changes is a transition to NextHome. Having seen a colleague join the franchise, Kitzman began looking into the opportunity in March of 2016. With support from McIvor to research it further, she quickly determined it to be the direction the company needed to pursue.
"They had the technology and tools we were searching for to use in our business," explains Kitzman. "I was sold, but needed the team to be as well." She brought NextHome leadership to Williston to present the program and get the agents involved in the process. There was overwhelming support for moving forward.
The transition would require a large investment, significant time commitment, and a steep learning curve. Kitzman's ultimate pitch would be to McIvor to pull the trigger. "He could see how excited Heather was and how excited the team was," added Kim Semenko, an agent at the firm.
The decision was made and NextHome Fredricksen Real Estate was launched on October 1, 2016. The transition has been a lot of work but the results have been noticeable and measurable.
The branding is highly visible through new yard signs, consistency in imagery and a whole lot of orange throughout the office. Luke, the little orange dog cut out that stands watch over yard signs generates buzz with clients and prospects alike. NextHome Fredricksen has taken it a step further with Luke the real-life mascot. Beyond a strong visual brand, they are seeing measurable results in activity. "Our lead volumes through online platforms and locally have experienced significant increases," shared Semenko.
"I get excited when the agents are successful," stated Kitzman. "We're setting new goals and seeing the impacts. We like helping people make Williston their home."
Next Steps
The NextHome transition will continue to be a work in progress for the foreseeable future. As for what succession of the business looks like, they're not sure. "Craig's not the kind of guy that's going to just retire. He likes to work," Kitzman reflects.
However that transition occurs, it appears certain she is poised to lead with vision and the ability to manage the business and execute change.

www.Fredricksens.net