Blog
US Commercial Service – Helping You Expand Internationally
posted Jeff Zarling on 30 June 2017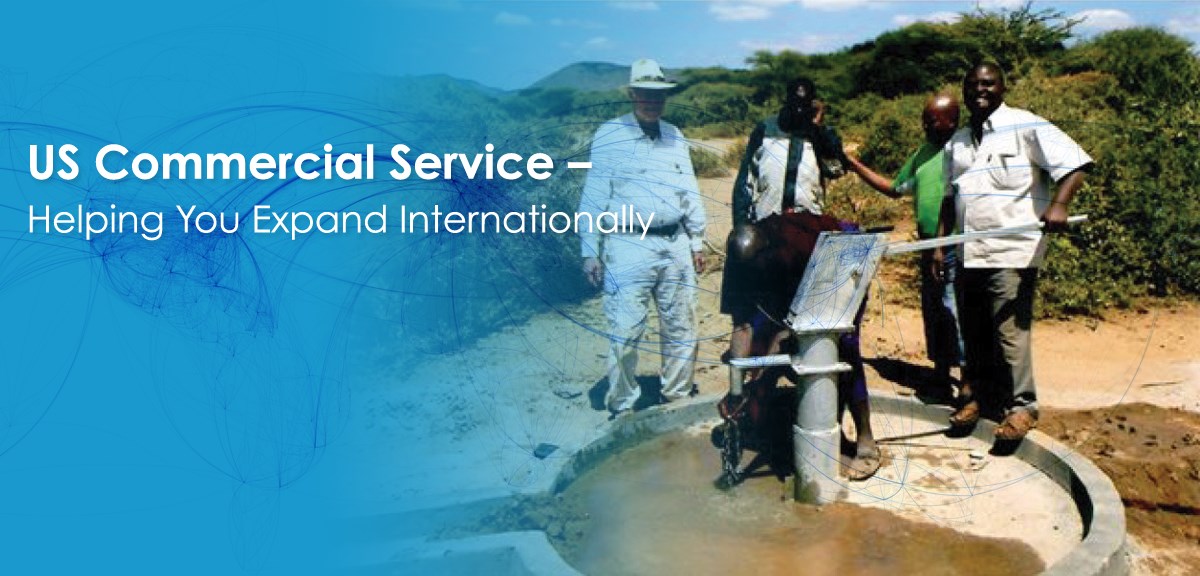 Foreign trade has been a hot topic since then candidate Trump made it a key talking point in his campaign for President. Foreign trade is also a key component of the North Dakota economy as the state exported $3.95 billion in 2016.

North Dakota exports are dominated by oil and gas related products, agricultural commodities and machinery including tractors, dozers, and agricultural implements. That doesn't mean that other small and medium-sized businesses can't have success selling to international customers.

Companies that are interested in exploring and opening foreign markets are advised to take a structured approach and utilize the many resources available to help them through what can be a complex journey. One such resource is the US Commercial Service.

US Commercial Service
The U.S. Commercial Service is the lead trade promotion agency of the U.S. Department of Commerce's International Trade Administration. The agency has trade professionals in over 100 U.S. cities and in more than 75 countries to help companies get started in exporting, increase sales in new global markets and assist with diplomacy when needed.

Heather Ranck is the International Trade Specialist and Office Director located in Fargo, North Dakota serving companies throughout North Dakota and nine counties in northwestern Minnesota. She also serves as the Global Rural Team Leader for the U.S. Commercial Service nationally.

"We are the primary export assistance agency of the U.S. government helping small and medium sized companies pursue international expansion," explains Ranck. "We have the ability to help in many ways."

While she is the sole staff member in North Dakota, she has access to a broad network of resources, references and contacts that together provide trade counseling, market intelligence, business matchmaking, and commercial diplomacy to connect companies with lucrative business opportunities.

Trade Counseling
"Our goal is to get small businesses to think and act more like a multinational conglomerate in their approach to foreign markets with planning and market research," said Ranck. "We can help them take a proactive approach."

The trade counseling services can help with topics such as planning and strategy, legal and regulatory issues, documentation and product requirements, trade problems such as customs-related issues and trade finance and insurance,

Market Intelligence
Market intelligence is an invaluable set of services including country and industry reports, customized market research, background reports on potential partners and customers and trade data and analysis.

Business Matchmaking
The business matchmaking services are like having a whole international sales team. They offer help with contact lists, partner search, trade missions, trade show access and in-country promotions. The Gold Key Service provides personalized business matchmaking through one-on-one meetings with pre-screened buyers, sales representatives and business partners.
Diplomacy

The agency can help companies overcome trade obstacles and coordinate U.S. government engagement with foreign governments to protect U.S. business interests. Businesses can access U.S. government trade advocacy for foreign government procurement bids.

ExporTech Leads Palmer Bit Abroad
Williston based Palmer Bit, Co. had made a few sales internationally and knew there was opportunity in foreign markets. Challenges with shipping costs and the risk of fraud had limited their exports. In late 2015, company owner Kevin Christensen discovered and enrolled in ExporTech, which took place in Dickinson from December 2015 through March 2016.

ExporTech is a national export assistance program jointly offered by the U.S. Commercial Service and the NIST Manufacturing Extension Partnership. The North Dakota program is delivered through the partnership of U.S. Commercial Service, Impact Dakota, the North Dakota Trade Office and the North Dakota District Export Council. It applies a structured export strategy development process resulting in a written export plan that is vetted by a panel of experts.

Palmer Bit's in-depth market report led to Germany as a top market and connected Christensen with the U.S. Commercial Service geothermal and mining specialists in Germany, who conducted an Initial Market Check to get in-country feedback.

"As a small business trying to expand internationally, ExporTech was an absolute game changer for Palmer Bit Co.," said Christensen. "The training and go-to-market strategies we learned through ExporTech totally changed our procedures and mindset for global sales, with immediate success."

Palmer Bit secured new business immediately following ExporTech with a $30 thousand sale to Australia, another top market identified by the in-depth market report. Through ExporTech, the company transformed from a reactive exporter to a company with an aggressive export expansion plan. Today, exports comprise a significant percentage of the business and continue to grow including new markets such as the order from Hong Kong this week.

Reliable Resource for Leonardite Products
Leonardite Products, based in Williston, mines, and processes and sells several products to the agriculture and oil field industries. The company regularly uses the services of the U.S. Commercial Service according to company president, Cherie Harms.

"We use their services quite often," explains Harms. "Almost every other month we rely on their assistance in a variety of ways. We were looking at doing business with three Spanish companies and they helped to vet those prospects."

The agency has helped Leonardite Products when encountering problems with customs, assigning harmonized codes in multiple countries and providing connections to trade officials and prospects in multiple countries. "It's like having our own international trade division which is extremely helpful to our small company," added Harms.

Reach Out to Begin
The scope of services and capabilities of the U.S. Commercial Service are numerous and far-reaching. A good place to start for a business contemplating a foray into international markets or looking for help in expanding their foreign trade is to reach out to Heather Ranck in Fargo. She and her team are eager to help companies succeed in the export markets.

Heather Andrea Ranck
International Trade Specialist, Office Director and Global Rural Team Leader
U.S. Commercial Service, U.S. Department of Commerce
NDSU Dept 7610, PO Box 6050 | Fargo, ND 58108-6050
Office: 701-239-5080